07 Jul

The DonerG Difference: How We Made Our Kebab Store the Best in Orange County

When you look at Walmart, what do you see? A business nurtured and groomed over the years by the Waltons. What about the Rockefellers? They are an esteemed family in America, manifesting the power of joint family commitment towards business success. 

There's something about a business that is found on family heritage: it is built to last. And it's on such lasting, timeless generational principles of business that DonerG came to existence. 
What Makes DonerG the Best in Orange County?
At DonerG, we understand that businesses that last have a profound mission that transcends generations. For us, it's the desire to put joy in the hearts of people as they feast over tasty meals originating from several centuries back. 
It's been over two and a half decades since we began serving delectable meals with the sole purpose of uniting folks through healthy, nutritious diets.  As a result, we've set on a perpetual quest to prepare ever-delicious meals and serve them to our customers in the most convenient ways. 
 And the reason why we stand out as the best Turkish cuisine in Orange County is because of three focus areas in our business that enable us to satisfy our customers with nutritious meals and sterling service. 
They are: 
Our menu comprises dishes that have graced the tables of kings, dignitaries, and merchants for more than half a millennium. The recipes we use in cooking have been perfected over the centuries so that every spice tingles a sensation on your taste buds and creates an unforgettable feeling. 
You can select from a myriad of food options. If you're a kebab lover, there are several available meat options like lamb, beef, chicken, etc. We also use kosher meat and prepare halal foods, so you never have to second-guess what you're eating. 
Vegetarians are not left out. Leafs and grains spiced with cummin and other distinct ingredients will take your taste buds on a savory journey.  
Lastly, we have a unique create-your-own part on our menu, where we let you chose what kind of doner kebab you want to go with your order.  
Affectionate, Heart-warming Service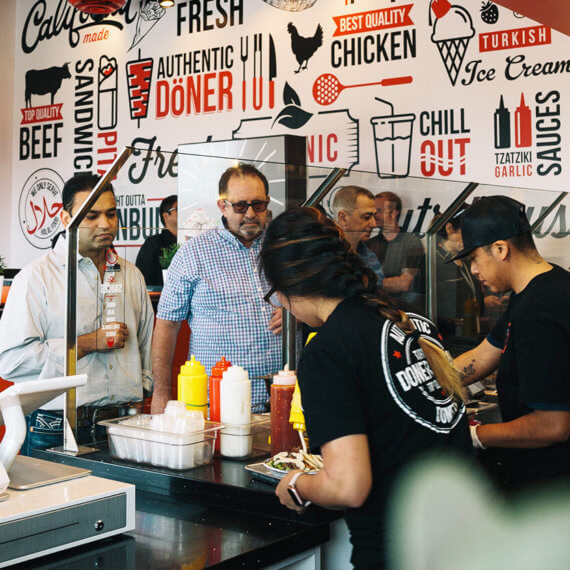 When you walk into our restaurant, we know that you're not only looking to satisfy the groanings in your stomach, you're craving an experience. Our respectful team is poised to give you just that—a mind-blowing experience. 
Every member of our staff shares and embodies the company's vision—to unite folks through Turkish cuisine—and make sure customers eat in a happy and upbeat atmosphere. 
Doner G catering services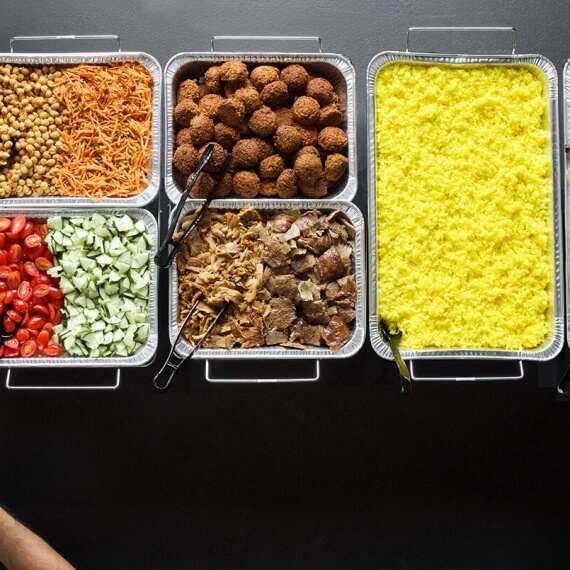 Another vital thing that sets us ahead of the pack is our stress-free and satisfying catering service. Whether it's a wedding event, a housewarming party, or an office celebration, our catering services can handle all your needs. If you want to treat your guests to an unforgettable feast without stressing yourself about how much food you need for how many persons, DonerG catering services are what makes the difference. 
Our distinct Turkish cuisine, respectful and distinguishable service style is what makes us stand out in Orange County. 
You can visit any of our stores to get the DonerG experience now. You can also order your favorite dish online, and we'll deliver it to your doorstep.