05 May

STRATEGIES FOR DINING IN AS A FAMILY

Despite being more liberal and open-minded about living choices, Americans still consider it uncommon to have family dinners outside the comfort of their home. This practice transcended into the '90s and '00s because they helped improve family relationships and deal with family squashes. However, in recent years, the culture has experienced a decline, down to clashing schedules, lack of time and comfort. As a result, American society has witnessed an increase in families with broken relationships and individuals who tend to be anti-social.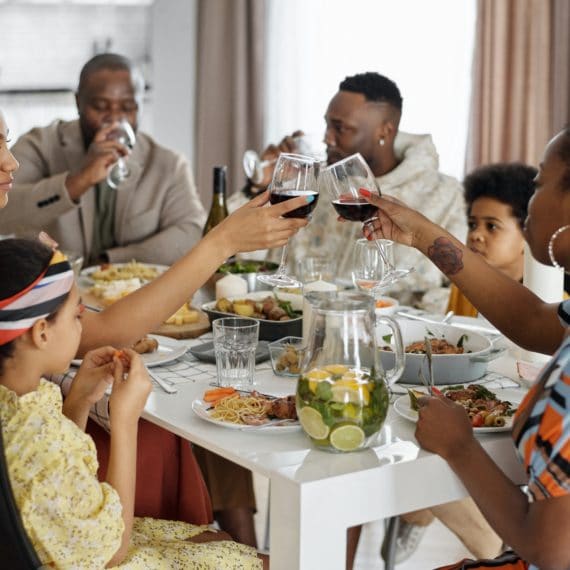 Beyond familial attachments and conventionality, how do you intend to convince your family to dine together? The answer lies in employing strategies effective enough to bring everyone together. We could outline these processes into;
Organizing themed occasions

Swapping Cooking for Ordered Meals

Consider everyone's input

Try the outdoor dining experience

Keep everything simple
Organizing Themed Occasions
An essential strategy for family dinners is employing themes as an undertone for these special occasions. Popular options for family events are 
Cartoon characters, Historical figures, Movie Heroes, amongst others. These go a long way in spicing the dinner up and creates anticipation in a family member, strong enough to influence their presence at such meetings.
Swapping Cooking for Ordered Meals
Food is essential to the success of a family event; therefore, food provision should be catered for adequately. Being the one in charge, you can take the initiative of making an order for food at a nearby restaurant that suits your demands since cooking can be very tedious and time-consuming, and it may also stress family members. An outlet with spectacular dishes covering different feeding classes is Doner G Grill and Restaurant. This Turkish grill provides low-calorie meals along with gluten-free dishes for vegetarians. They have soothing deserts to follow the food, and taking the order option is as smooth as you like it.
Consider Everyone's input.
Another relevant aspect is making sure everybody's desires are catered to carefully. People feel delighted and comfortable when their opinions and inputs are taken seriously. Therefore, you should understand and take note of seating arrangements, food preferences, proximity as well as convenience your family prefers
Try the Outdoor Dining Experience
You possibly have family dinners frequently, but you've always had in the same place over the last couple of years. It wouldn't be too much of an unpopular idea if you wanted to do it in a new way, to give the outdoor dining experience a try as you've always desired. One restaurant with specific packages dedicated to a family is the Doner G grill. The restaurant has a special dedicated sauce known as the Family Plate. 
Keep Everything Simple



Try as much as possible to keep things running smooth and straightforward, don't confuse or over-prepare for the event. Simple things appeal to people, and making use of them won't leave you disappointed and full of regret.
Doner G
seems the best option if you want to give your family a deluding and delectable dining experience.